Remote yet easily accessible, discover another life in the middle of a protected rainforest, on the banks of the Nam Kat River, in the mountainous Oudomxay province, set in the heart of the fascinating Northern Laos region. Escape from the everyday and live your off-the-grid luxury, but know that you won't have to journey to the ends of the earth to find it.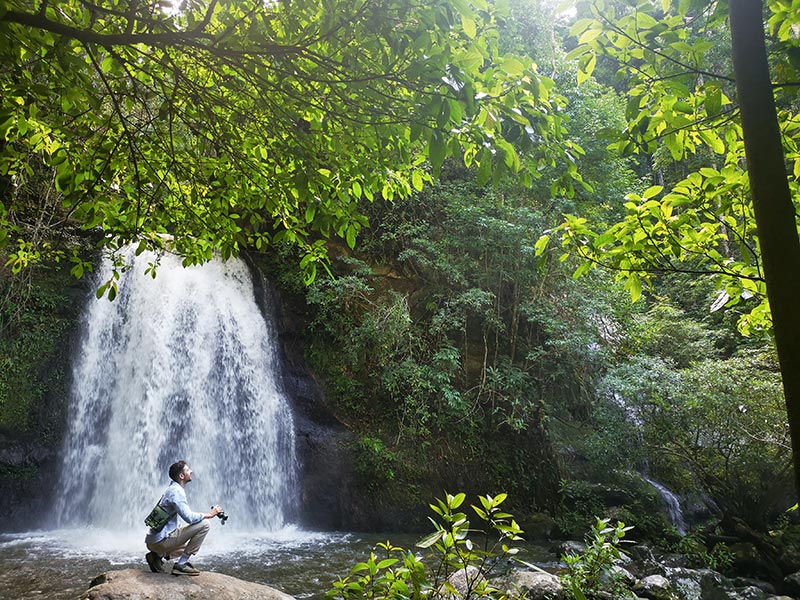 This wild and mountainous region has several provinces, including Oudomxay. Dotted with dense biodiverse rainforests, towering mountain ranges, serpentine river valleys, wide fields, beautiful waterfalls and exhilarating caves, its natural landscape makes it one of the last frontiers of true adventure travel. The land is soaked in culture and heritage, from hundred-year-old stupas, mystical temples, skilled handicraft and artisan, colorful festivals, and it serves as the ancestral home to a tapestry of peoples and tribes, each with their own customs, traditions, lifestyles, and history.
BY TRAIN
BY TRAIN
Laos-China Railway (LCR) high speed train to Muang Xai (Oudomxay province) from Vang Vieng, or from main gateway cities of Vientiane capital (approximately 3 hours) and Luang Prabang (approximately 1 hour 30 minutes). The distance between the train station to Nam Kat Yorla Pa is 21km – or just 30 minutes' drive. A comfortable, convenient, and popular option.
BY ROAD
BY ROAD
Self-driving or private car transfer from Luang Prabang directly to the resort through scenic rural landscape. A distance of 202km – or approximately 5 hours' drive. A perfect option if it's not just about the destination, but also the journey.
BY PLANE
BY PLANE
The Oudomxay Airport in Muang Xai is only 17km away from the resort – or just a mere 25 minutes' drive. Two commercial airlines – Lao Skyway and Lao Airlines, fly 3 times per week to and from Vientiane capital. With the duration of the flights being 55 minutes, it's the faster option.
Ideally located in the heart of Northern Laos, the remote sanctuary exudes preserved charm and tranquility, but offers a wealth of experiences in nature and culture. Nam Kat Yorla Pa is also a hub giving travelers access to a treasure trove of other places to discover or further connect to.
To name a few: