The calming waters of the river and the lush jungle greenery are a balm to the bustle of everyday life.The spa at Nam Kat Yorla Pa harnesses this soothing power of nature, offering treatments to cleanse and heal the body, mind and soul while you continue to soak in the wild beauty of the surrounds.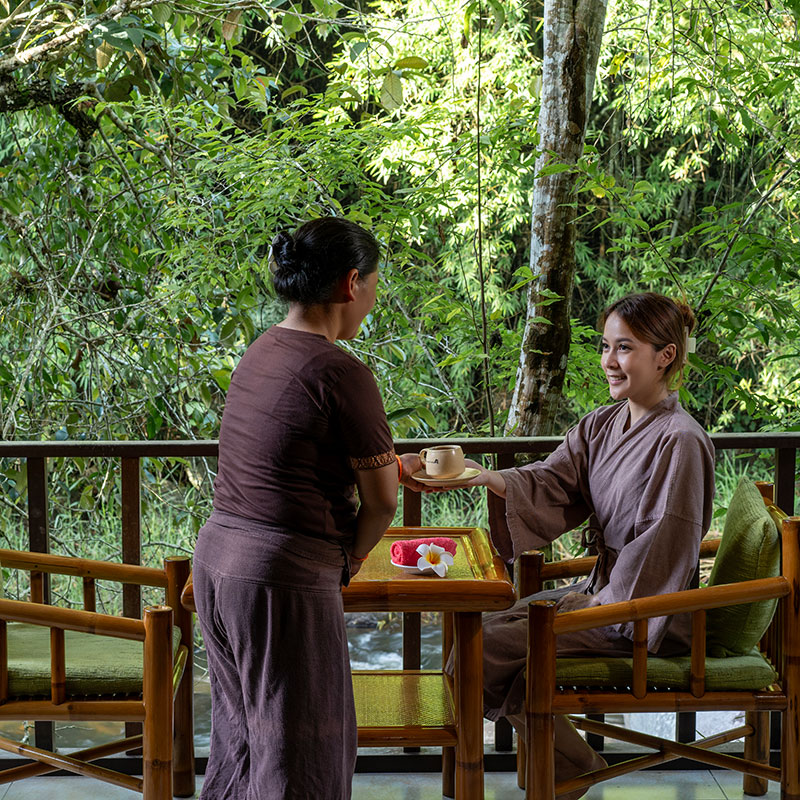 Begin your journey of self-care with either a full body Traditional Lao Massage incorporating age-old deep tissue and pressure point techniques for a firm tension relief in aching muscles, or a lighter pressure Aromatherapy Massage for the ultimate relaxation. Indulge in a targeted Relaxing Foot Massage for a rebalanced energy flow, a natural heat healing therapy using Herbal Compress, a Body Scrub for a glow up that will make you feel anew, or reap the benefits of unwinding in the Sauna.
Continue your self-care journey outside, in nature. Whether it's a tranquil yoga session on the open-air deck or getting fired up with a fitness jam at the outdoor gym, the expanse rainforest around you will inspire your every movement.